Your edge for growth
MakeWaves is a dynamic marketing agency dedicated to driving growth for our clients. Our expertise lies in performance marketing, seamless HubSpot integrations, and crafting stunning websites using the HubSpot CMS.
Aligned. Integrated. Intelligent. Welcome to a new age of growth.
It's time for your business to grow by focusing on every stage of your customer's journey and discover where you are missing out on growth today.
Through the power of data-driven growth-sprints and deep collaboration we give your company an advantage. Let's get your strategic fundamentals sharp, create converting stories to reach your target audience and automate and scale your revenue operations.
Path to growth

Strategise
What makes our audience tick? And how can we make waves with them?
Setup
Preparing all communication fundamentals to make waves. Website, growth-stack and media-templates

Growth waves ∞
Roll out controlled experiments, measure data and get results

Automate & scale
Go beyond the basics and integrate, automate and achieve results even faster
Beyond people, planet
and profit
Growth, but not at all cost. Sustainability is part of our core values. As a business, we have a responsibility to make sure that what we do has a positive impact on people, planet and our bottomline. We're convinced that we're in an "and this" paradigm, not an "or this".
We are proud to work for clients that are actively not destroying the environment and focus on a decent work-environment.
WHAT TO EXPECT?

All cards on the table
We value open communication and honesty to build strong and lasting relationships with our clients. We let data speak for itself and factor in our intuition. We communicate clearly and without expensive words.

Prospering for change
We are committed to continuously improving and optimizing our strategies and processes to ensure the best possible results for our clients. Through ongoing learning, experimentation, and innovation, we strive to stay ahead of the curve and deliver exceptional value.

Tomorrow's mindset
At our core, we believe in creating a better future through responsible and effective business practices. We are constantly looking ahead, testing new tools and features to drive sustainable growth for our clients and contribute positively to society.

Convertingly creative
Our approach is not about creating art for art's sake, but rather utilizing creativity as a means to achieve strategic business objectives.

Data that packs a punch
Data is at the core of everything we do. We use data-driven insights to inform our strategies and continuously optimize our clients' campaigns for better results over and over again.

Daring to be different
Our innovative approach focuses on the role of technology and data in driving sustainable growth. Expect fresh ideas, fueled by creativity and backed by data, to push your business forward.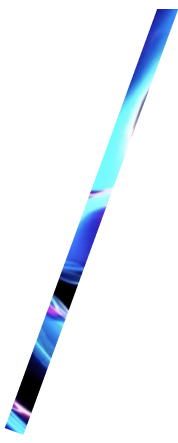 "To create a significant impression."
Success comes to those willing to MakeWaves.