Your path to
growth starts here
We've known about the "Path To Purchase" for over 100 years. Today, we're introducing the Path to Growth: a methodology adapted to the modern society we live in. We've designed this for the modern marketer and C-level executive that facilitates a model for continuously improving and focussing on growth from a holistic perspective.
It's a collaborative model that brings together marketing, sales, recruitment and customer service. A multimodal framework that facilitates experimentation, asset-creation and data-driven reporting.
Marketing, sales, product and service are more intertwined than ever, it's the end of the siloed department. If you're not integrating data from all divisions, you're missing out on information. We've evolved past viral videos as a marketing strategy and recruiters are just not worth what you're paying them.
We're here to continuously improve the growth of our clients.
While remaining agile, we foster transparency and a future-focused mindset. Our commitment to creativity and responsible business practices enables us to create a positive impact for both our clients and the world.
Fields of Expertise
Growth Strategy
A solid growth strategy is the foundation for any successful business. We start by gaining a deep understanding of your company's unique strengths and challenges, and then work collaboratively to develop a tailored plan that aligns with your goals and values.
Growth Marketing
Our agile approach to marketing enables us to execute sprint-based experiments and make data-driven decisions quickly. We work closely with our clients to understand their business goals and develop customized strategies that focus on continuous experimentation and optimization to achieve sustainable growth.
eRecruitment
E-Recruitment is the process of sourcing and hiring candidates using online platforms and tools. We use a data-driven approach to ensure the recruitment process is streamlined and efficient. Our focus is on identifying the best candidates for a given role and providing a positive candidate experience.
Webdevelopment
We specialize in developing customized, high-performance Hubspot CMS websites that are optimized for conversions and user experience. Our web development team has a deep understanding of the latest technologies, and we work closely with our clients to ensure that your website meets their specific business needs and goals.
Hubspot Platform Implementations
We specialize in HubSpot implementation and use it as the central platform for our clients' growth strategies. Our approach to the implementations of the HubSpot-Suite is customized to each client's unique needs and goals and focuses on aligning sales, marketing and operations.
Advanced Marketing Automations
We're streamlining data, enabling us to create a single source of truth for all marketing activity. By automating tasks such as lead nurturing and scoring, we're able to more effectively track and analyze customer behavior, ultimately leading to better-informed decision-making and improved efficiency. Our approach ensures that we're maximizing the value of our clients' data, helping them to stay ahead of the competition.
Path to growth

Strategise
What makes our audience tick? And how can we make waves with them?
Setup
Preparing all communication fundamentals to make waves. Website, growth-stack and media-templates

Growth waves ∞
Roll out controlled experiments, measure data and get results

Automate & scale
Go beyond the basics and integrate, automate and achieve results even faster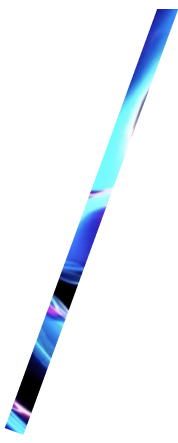 "To create a significant impression."
Success comes to those willing to MakeWaves.